76 stays in club with 5 stars available on 30/09/2023
Your Holiday village with 5 STARS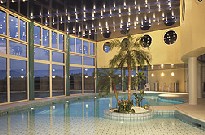 This ranking shows you the level of comfort of your village club resort, established by the Ministry of tourism, it is based on a number of criteria, including the quality of the services and the proposed equipment.

Services offered by a village club resort rated as 5 stars:
You can enjoy an excellent level of comfort during your stay in 5 star holiday club resort. Accommodations are larger, with a minimum area of 22 m 2 for a 2 person's rental, excluding the sanitary. Other services are Proposed either in the rentals or in the common areas, 5 stars village club resorts offers wider range of activities during the school holidays.