Compare 14 195 stays in holiday village in Aquitaine and find the cheapest.
61 stays in club in Aquitaine available on 22/02/2020
Holiday village in AQUITAINE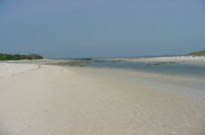 Compare Holiday Resorts in Aquitaine
Explore Aquitaine on your holiday and discover the beautiful countryside! You can discover the history of Aquitaine with its great local culture and welcoming atmosphere. There's lots to do in Aquitaine thanks to its diverse landscapes and multiple holiday resorts. Use our unique search engine and comparison service to find a holiday village in Aquitaine that specifically suits your needs!
Our favourites
SUMMER DEALS
Up to 30% off! Book your holidays for this summer More details

Price per accommodation and per stay


(booking fees included)
Results on the area on
22 February 2020
for
1 week