10 stays in holiday club in NAVAJAS available
Compare club resorts for your holiday in Navajas
Your Holiday village in NAVAJAS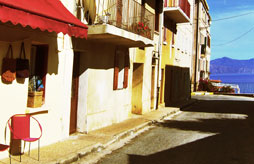 Find the perfect family holiday in Navajas by comparing the offers! Search for the residences in Navajas that offer a children's club! You can find the ideal holiday for the whole family by searching for offers that specifically meet your needs. Select certain criteria that you would like your holiday to have. For example, search for a club that has a swimming pool, Wifi or accepts animals. Find the cheapest holiday rentals that have children's clubs in Navajas today!
Our favourites
BONMONT
Club holidays near the golf course! From 490 €/week More details

Price per accommodation and per week


(booking fees included)
Your search of best prices for one week :
Spain - Area of Valencia - Résidence Tamarindos Have you chosen Résidence Tamarindos and holiday club for your next family holiday in Peniscola? If so, do you know who offers your...
490 €
Price per accommodation and per week from