Camping Siblu La Réserve à Gastes (Parentis)
Camping Siblu La Réserve à Gastes: find the cheapest stay
Good reasons to go there on holiday
Stay available sunday to sunday

With a tennis court

With an Indoor Pool
Find the cheapest holiday village inParentis among the widest choice of holiday village websites offering Camping Siblu La Réserve à Gastes. Compare holiday clubs, consult reviews and price trends for Camping Siblu La Réserve à Gastes in order to find your stay at the best price in Parentis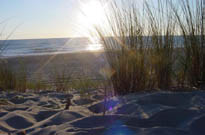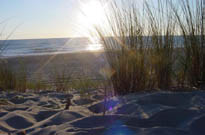 Adresse
Camping Siblu La Réserve à Gastes
Camping Siblu La Réserve à Gastes
Compare the price of a holiday with a kids club at Camping Siblu La Réserve à Gastes in Parentis and find the cheapest deal. Camping La Réserve à Gastes is a charming holiday village and you will leave with unforgettable holiday memories after your next holiday in Parentis.
Your holiday club welcomes you for a stay at Parentis, a holiday resort that you will much appreciate.
This village club resort at Parentis allows you to spend your holiday in a mobile home and enjoy its cordiality. To spend a pleasant holiday at Parentis, the pool is one of the major attraction of this holiday club resort, ideal for a family stay. For the happiness of all the family, the club has an aquatic space which will delight your children during their stay. Regardless of the time, you can swim in the indoor pool of the club, which will make the joy of the both kids and adults. During your stay at Parentis, you will have the possibility of perfecting your lapel on the tennis court of the village club resort. For your comfort, your holiday village resort is situated close to several shops. To do your laundry during your vacation, the club puts at your disposal a laundry service. In this vacation club, bikes are for rent to complement your stay for rides and promenades in the surrounding area. The club provides you with a catering service during all the duration of your stay. In this club, you will have the possibility of moving your stay from Sunday till Sunday, to avoid congestion caused by the departures of Saturday.

Price per accommodation and per stay(booking fees included)
Our favourites
NOEL A LA MER
Dès 268 euros/sem votre séjour à la mer à noël en résidences Goélia More details
Holiday village prices located nearby

Camping Siblu La Réserve à Gastes