Camping Resasol Le Vieux Port (Messanges)
Camping Resasol Le Vieux Port: find the cheapest stay
Main assets of this holiday village:
With an Indoor Pool

Campsite

Stay available sunday to sunday
Find the cheapest stay in Messanges among the largest number of camping specialists offering holidays in Camping Resasol Le Vieux Port. Compare accommodations, read reviews, find coupon code and see the price evolution of Camping Resasol Le Vieux Port in order to find the best price stay in Messanges
Adresse
Camping Resasol Le Vieux Port
Camping Resasol Le Vieux Port
Compare the price of a holiday with a kids club at Camping Le Vieux Port in Messanges and find the cheapest deal. Camping Le Vieux Port is a charming holiday village and you will leave with unforgettable holiday memories after your next holiday in Messanges.
The location of your village club resort at Messanges will allow you to discover and enjoy the multiple activities of the region.
Among the accommodation proposed in this holiday club resort at Messanges, you can enjoy your stay in a mobile home. Here you have at your disposal a swimming pool to enhance your stay at Messanges club. If you are a beach fanatic, you will enjoy staying in holiday club near the sea. An aqua park with slides will make the happiness of your children during your holidays at Messanges. Your vacation club is close to the golf course, which enables quick access to the golf course so that you can enjoy and make the most of the practice area while during your stay. Here you can enjoy the indoor swimming pool of the club resort, an area dedicated to relaxation together with your family and friends. During your stay at Messanges, you will have the possibility of perfecting your lapel on the tennis court of the village club resort. Your holiday club resort is situated in close proximity to shops, so you can do your shopping without having to use your car. For the comfort of your stay, a Laundromat is at your disposal at the village club during your vacation. The club provides you with a catering service during all the duration of your stay. In this club, you will have the possibility of moving your stay from Sunday till Sunday, to avoid congestion caused by the departures of Saturday.
Price per accommodation and per stay


(booking fees included)
Cheapest offers
:
06 June 2020
for
1 week
Our favourites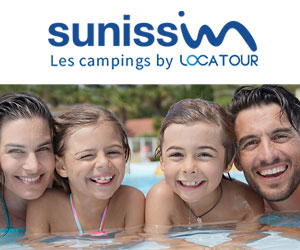 CAMPING HOLIDAYS
Campings by Locatour ! From 149 €/week in a mobile home More details

Holiday village prices located nearby

Camping Resasol Le Vieux Port