Camping La Bayette (Le pradet)
Camping La Bayette: find the cheapest stay
Good reasons to go there on holiday
Baby bed

Stay available sunday to sunday

Restaurant
Find the cheapest holiday village inLe pradet among the widest choice of holiday village websites offering Camping La Bayette. Compare holiday clubs, consult reviews and price trends for Camping La Bayette in order to find your stay at the best price in Le pradet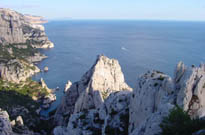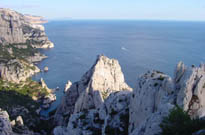 Adresse
Camping La Bayette
Camping La Bayette
Have you chosen Camping La Bayette and holiday club for your next family holiday in Le pradet? If so, do you know who offers your stay at Camping La Bayette for the cheapest price? To find out, compare the offers and enjoy your family holiday in Le pradet at the best price.
Your holiday club welcomes you for a stay at Le pradet, a holiday resort that you will much appreciate.
Within the village club resort, stay at Le pradet in a mobile home to find the conviviality of a stay in the open air accommodation. In this vacation club, you can come with your cat or dog as our friends, the animals, are accepted. The vacation club resort is situated close to the golf course so that you can take advantage of the green tracks during your holidays. To spend a pleasant holiday at Le pradet, the pool is one of the major attraction of this holiday club resort, ideal for a family stay. For a sports oriented holidays, the club offers tennis courts. To do your laundry during your vacation, the club puts at your disposal a laundry service. You can rent a bed or baby kit if you go on vacation with a newly born. If you want, at the end of you stay, you can subscribe to the cleaning service which is a chargeable option proposed by the club resort. If you wish to take your meals outside of your apartment, a catering service is at your disposal on site. You can for this club holiday resort, reserve a stay from Sunday to Sunday, to avoid you the inconvenience of the congested roads of Saturdays.

Price per accommodation and per stay(booking fees included)
Our favourites
LE PRADET
Club with a pool from 264 €/week on rental for 3 persons More details
Holiday village prices located nearby

Camping La Bayette