Résidence Club Mimozas Resort Cannes (Mandelieu la napoule)
Résidence Club Mimozas Resort Cannes: find the cheapest stay
Good reasons to go there on holiday
With a carpark

Club with a pool

Restaurant
Find the cheapest holiday village inMandelieu la napoule among the widest choice of holiday village websites offering Résidence Club Mimozas Resort Cannes. Compare holiday clubs, consult reviews and price trends for Résidence Club Mimozas Resort Cannes in order to find your stay at the best price in Mandelieu la napoule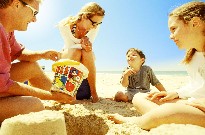 Adresse
Résidence Club Mimozas Resort Cannes
Avenue Gaston de Fontmichel
06210
Mandelieu la Napoule
Résidence Club Mimozas Resort Cannes
Enjoy your holiday with kids club at Résidence Club Mimozas Resort Cannes for the best price by comparing the offers from the largest choice of holidays in Cannes. Résidence Club Mimozas Resort Cannes is the ideal place to spend your holidays with family or friends in Cannes.
Your holiday club welcomes you for a stay at Mandelieu la napoule, a holiday resort that you will much appreciate.
Here you have at your disposal a swimming pool to enhance your stay at Mandelieu la napoule club. In this vacation club, you can come with your cat or dog as our friends, the animals, are accepted. The green of the golf is situated near your village club resort, so that you can learn or perfect in this sport. For a sports oriented holidays, the club offers tennis courts. During your holidays, you will be privileged to enjoy the position of a club close to the Thalassotherapy center. Its facilities and its services, make this holiday club one of the most sought-after club resort. Large apartments are bookable within this village club to satisfy the needs of large families. In this club, no need to clutter with your baby bed, you have the option to rent one on the spot. At the end of your holiday, you need to leave your own accommodation spotless clean or choose the cleaning service proposed by the club resort. The village club resort has a parking where you can park your car during your holiday. The club provides you with a catering service during all the duration of your stay. The holiday club resort hands you the possibility to stay from a Sunday to Sunday period, in order to avoid the stream of holidaymakers on the roads.

Price per accommodation and per stay(booking fees included)
Our favourites
MANDELIEU LA NAPOULE
Club with a pool from 260 €/week on rental for 2 persons More details
Holiday village prices located nearby

Résidence Club Mimozas Resort Cannes