Camping Le Lac de Miel (Beynat)
Camping Le Lac de Miel: find the cheapest stay
Good reasons to go there on holiday
Baby bed

Restaurant

Bicycle rental
Find the cheapest holiday village inBeynat among the widest choice of holiday village websites offering Camping Le Lac de Miel. Compare holiday clubs, consult reviews and price trends for Camping Le Lac de Miel in order to find your stay at the best price in Beynat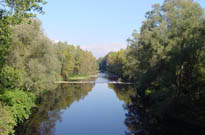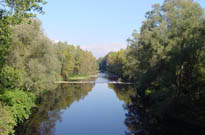 Adresse
Camping Le Lac de Miel
Camping Le Lac de Miel
Compare the price of a holiday with a kids club at Camping Le Lac de Miel in Beynat and find the cheapest deal. Camping Le Lac de Miel is a charming holiday village and you will leave with unforgettable holiday memories after your next holiday in Beynat.
The location of your village club resort at Beynat will allow you to discover and enjoy the multiple activities of the region.
Among the accommodation proposed in this holiday club resort at Beynat, you can enjoy your stay in a mobile home. To spend a pleasant holiday at Beynat, the pool is one of the major attraction of this holiday club resort, ideal for a family stay. Cats, dogs or other pets are welcome in this vacation club resort. During your stay at Beynat, you will have the possibility of perfecting your lapel on the tennis court of the village club resort. Vacation club allows people with disabilities to stay in apartments tailored to their needs. For your comfort, your holiday village resort is situated close to several shops. You can use as you please the self-service laundry of the club resort which is at the disposal the clientele. In this club, no need to clutter with your baby bed, you have the option to rent one on the spot. You can rent a bicycle directly at the club and thus explore the surroundings, for a guaranteed change of scenery! If you want, at the end of you stay, you can subscribe to the cleaning service which is a chargeable option proposed by the club resort. The village club resort has a parking where you can park your car during your holiday. If you wish to take your meals outside of your apartment, a catering service is at your disposal on site. The holiday club resort hands you the possibility to stay from a Sunday to Sunday period, in order to avoid the stream of holidaymakers on the roads.

Price per accommodation and per stay(booking fees included)
Our favourites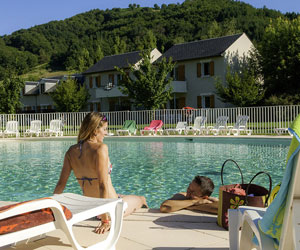 ST GENIEZ D'OLT
Near the riverside ! From 184 €/week in an apartment 4 pers. More details
Holiday village prices located nearby

Camping Le Lac de Miel