Camping Le Mas de Reilhe Crespian (Sommieres)
Camping Le Mas de Reilhe Crespian: find the cheapest stay
Good reasons to go there on holiday
Bicycle rental

Restaurant

Stay available sunday to sunday
Find the cheapest holiday village inSommieres among the widest choice of holiday village websites offering Camping Le Mas de Reilhe Crespian. Compare holiday clubs, consult reviews and price trends for Camping Le Mas de Reilhe Crespian in order to find your stay at the best price in Sommieres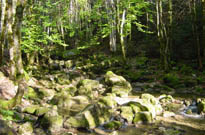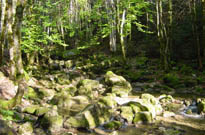 Adresse
Camping Le Mas de Reilhe Crespian
Chemin du Mas de Reilhe
Camping Le Mas de Reilhe Crespian
Have you chosen Camping Le Mas de Reilhe Crespian and holiday club for your next family holiday in Sommieres? If so, do you know who offers your stay at Camping Le Mas de Reilhe Crespian for the cheapest price? To find out, compare the offers and enjoy your family holiday in Sommieres at the best price.
Your holiday club welcomes you for a stay at Sommieres, a holiday resort that you will much appreciate.
Within the village club resort, stay at Sommieres in a mobile home to find the conviviality of a stay in the open air accommodation. Here you have at your disposal a swimming pool to enhance your stay at Sommieres club. The village club resort accommodates a tennis court which will make the happiness of the sports fanatics. Several accommodations are studied in order to enable persons with reduced mobility to spend a pleasant stay. For your comfort, your holiday village resort is situated close to several shops. If you are looking for a cheap stay Sommieres, this holiday village is for you. For the comfort of your stay, a Laundromat is at your disposal at the village club during your vacation. You can rent a baby cot at the club, which will save you carrying one on your journey. Make the most of your stay at the club resort by making the most of cycling tracks and walks in the region by renting a bike on the spot. If you want, at the end of you stay, you can subscribe to the cleaning service which is a chargeable option proposed by the club resort. You can park your car safely in the parking provided for this purpose, if you are driving to the club. You will find a restaurant in the club resort for the days when you will decide not to cook in your accommodation. In this club, you will have the possibility of moving your stay from Sunday till Sunday, to avoid congestion caused by the departures of Saturday.

Price per accommodation and per stay(booking fees included)
Our favourites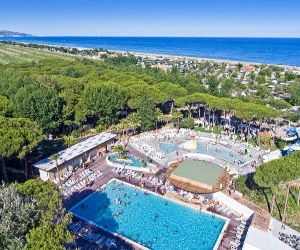 SUMMER
Up to 50% off your camping holiday More details

Holiday village prices located nearby

Camping Le Mas de Reilhe Crespian