Camping Siblu Les Pierres Couchées (Saint brévin)
Camping Siblu Les Pierres Couchées: find the cheapest stay
Good reasons to go there on holiday
With a carpark

With a tennis court

Washing machine
Find the cheapest holiday village inSaint brévin among the widest choice of holiday village websites offering Camping Siblu Les Pierres Couchées. Compare holiday clubs, consult reviews and price trends for Camping Siblu Les Pierres Couchées in order to find your stay at the best price in Saint brévin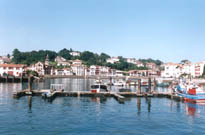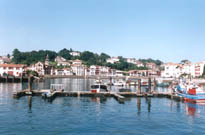 Adresse
Camping Siblu Les Pierres Couchées
Avenue des Pierres Couchées
Camping Siblu Les Pierres Couchées
Compare the price of a holiday with a kids club at Camping Siblu Les Pierres Couchées in Saint brévin and find the cheapest deal. Camping Siblu Les Pierres Couchées is a charming holiday village and you will leave with unforgettable holiday memories after your next holiday in Saint brévin.
Your holiday club welcomes you for a stay at Saint brévin, a holiday resort that you will much appreciate.
Among the accommodation proposed in this holiday club resort at Saint brévin, you can enjoy your stay in a mobile home. Here you have at your disposal a swimming pool to enhance your stay at Saint brévin club. For the pleasure of your children, the club holiday resort hosts a water park to allow them to spend a nice holidays. In this vacation club, you can come with your cat or dog as our friends, the animals, are accepted. The vacation club resort is situated close to the golf course so that you can take advantage of the green tracks during your holidays. During your stay at Saint brévin, you will have the possibility of perfecting your lapel on the tennis court of the village club resort. You can use as you please the self-service laundry of the club resort which is at the disposal the clientele. At the end of your holiday, you need to leave your own accommodation spotless clean or choose the cleaning service proposed by the club resort. During your stay, you will be able to leave your car in the car park located inside the club resort compound. You will find a restaurant in the club resort for the days when you will decide not to cook in your accommodation. The holiday club resort hands you the possibility to stay from a Sunday to Sunday period, in order to avoid the stream of holidaymakers on the roads.

Price per accommodation and per stay(booking fees included)
Our favourites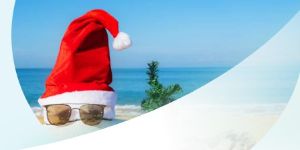 CHRISTMAS AT THE SEA
Holiday rentals from €294/week at Christmas More details
Holiday village prices located nearby

Camping Siblu Les Pierres Couchées