Camping Les Lacs du Verdon (Régusse)
Camping Les Lacs du Verdon: find the cheapest stay
Main assets of this holiday village:
Baby bed

Campsite

Pets allowed
Find the cheapest stay in Régusse among the largest number of camping specialists offering holidays in Camping Les Lacs du Verdon. Compare accommodations, read reviews, find coupon code and see the price evolution of Camping Les Lacs du Verdon in order to find the best price stay in Régusse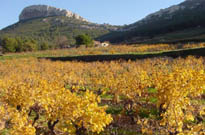 Adresse
Camping Les Lacs du Verdon
Camping Les Lacs du Verdon
Have you chosen Camping Les Lacs du Verdon and holiday club for your next family holiday in Régusse? If so, do you know who offers your stay at Camping Les Lacs du Verdon for the cheapest price? To find out, compare the offers and enjoy your family holiday in Régusse at the best price.
Your holiday club welcomes you for a stay at Régusse, a holiday resort that you will much appreciate.
Among the accommodation proposed in this holiday club resort at Régusse, you can enjoy your stay in a mobile home. During your holidays at Régusse, the swimming pool of the holiday club resort offers much relaxation time with your family or friends. Cats, dogs or other pets are welcome in this vacation club resort. The village club resort accommodates a tennis court which will make the happiness of the sports fanatics. The shops are located close to your holiday club resort, so you can avoid using your car to do your shopping during your stay. To do your laundry during your vacation, the club puts at your disposal a laundry service. You can rent a bed or baby kit if you go on vacation with a newly born. The village club resort has a parking where you can park your car during your holiday. The club provides you with a catering service during all the duration of your stay. You can for this club holiday resort, reserve a stay from Sunday to Sunday, to avoid you the inconvenience of the congested roads of Saturdays.
Price per accommodation and per stay


(booking fees included)
Cheapest offers
:
09 April 2022
for
1 week
Our favourites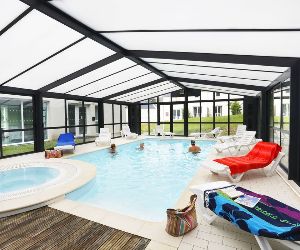 NOEL A LA MER
Votre semaine à la mer à noël dès 234 euros/sem pour 4 pers. More details

Holiday village prices located nearby

Camping Les Lacs du Verdon