Résidence Coralia Bella Vista (Porticcio)
Résidence Coralia Bella Vista: find the cheapest stay
Main assets of this holiday village:
Baby bed

With a carpark

Shops nearby
Find the cheapest stay in Porticcio among the largest number of camping specialists offering holidays in Résidence Coralia Bella Vista. Compare accommodations, read reviews, find coupon code and see the price evolution of Résidence Coralia Bella Vista in order to find the best price stay in Porticcio
Adresse
Résidence Coralia Bella Vista
Résidence Coralia Bella Vista
Have you chosà la Résidence Coralia Bella Vista and holiday club for your next family holiday in Porticcio? If so, do you know who offers your stay at Résidence Coralia Bella Vista for the cheapest price? To find out, compare the offers and enjoy your family holiday in Porticcio at the best price.
Your holiday club resort at Porticcio will allow you to spend a pleasant stay in a popular destination for family holidays.
To spend a pleasant holiday at Porticcio, the pool is one of the major attraction of this holiday club resort, ideal for a family stay. The village club resort accommodates a tennis court which will make the happiness of the sports fanatics. Services at your disposal and its quality surroundings make it a real luxury holiday village resort. For your comfort, your holiday village resort is situated close to several shops. You can rent a baby cot at the club, which will save you carrying one on your journey. During your stay, you will be able to leave your car in the car park located inside the club resort compound. The holiday club resort hands you the possibility to stay from a Sunday to Sunday period, in order to avoid the stream of holidaymakers on the roads.
Price per accommodation and per stay


(booking fees included)
Cheapest offers
:
28 November 2020
for
1 week
Our favourites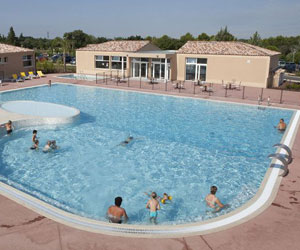 HOLIDAYS
Up to 35% off! Your holiday rental from 210 €/week More details