L'Ile des Pêcheurs (Port barcarès)
L'Ile des Pêcheurs : find the cheapest stay
Good reasons to go there on holiday
With a tennis court

Shops nearby

With a carpark
Find the cheapest holiday village inPort barcarès among the widest choice of holiday village websites offering L'Ile des Pêcheurs . Compare holiday clubs, consult reviews and price trends for L'Ile des Pêcheurs in order to find your stay at the best price in Port barcarès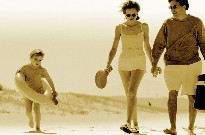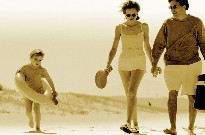 Adresse
L'Ile des Pêcheurs
L'Ile des Pêcheurs
Enjoy your holiday with kids club at L'Ile des Pêcheurs for the best price by comparing the offers from the largest choice of holidays in Port barcarès. L'Ile des Pêcheurs is the ideal place to spend your holidays with family or friends in Port barcarès.
Your holiday club welcomes you for a stay at Port barcarès, a holiday resort that you will much appreciate.
During your holidays at Port barcarès, the swimming pool of the holiday club resort offers much relaxation time with your family or friends. You can take your pet to the village club resort so that it accompanies you during your stay. During your stay at Port barcarès, you will have the possibility of perfecting your lapel on the tennis court of the village club resort. Here, enjoy your stay in a house at the village club, where you will appreciate its space and accessibility. The shops are located close to your holiday club resort, so you can avoid using your car to do your shopping during your stay. In this club, no need to clutter with your baby bed, you have the option to rent one on the spot. During your stay, you will be able to leave your car in the car park located inside the club resort compound. If you wish to take your meals outside of your apartment, a catering service is at your disposal on site. The holiday club resort hands you the possibility to stay from a Sunday to Sunday period, in order to avoid the stream of holidaymakers on the roads.

Price per accommodation and per stay(booking fees included)
Our favourites
PORT BARCARèS
With a water park from 332 €/week on rental for 7 personss More details

Holiday village prices located nearby

L'Ile des Pêcheurs