Domaine des Oyats (Longeville sur mer)
Domaine des Oyats: find the cheapest stay
Main assets of this holiday village:
Club with a pool

Cottage

Bicycle rental
Find the cheapest stay in Longeville sur mer among the largest number of camping specialists offering holidays in Domaine des Oyats. Compare accommodations, read reviews, find coupon code and see the price evolution of Domaine des Oyats in order to find the best price stay in Longeville sur mer
Adresse
Domaine des Oyats
Domaine des Oyats
Have you chosen Domaine des Oyats and holiday club for your next family holiday in Longeville sur mer? If so, do you know who offers your stay at Domaine des Oyats for the cheapest price? To find out, compare the offers and enjoy your family holiday in Longeville sur mer at the best price.
Your holiday club welcomes you for a stay at Longeville sur mer, a holiday resort that you will much appreciate.
To spend a pleasant holiday at Longeville sur mer, the pool is one of the major attraction of this holiday club resort, ideal for a family stay. Cats, dogs or other pets are welcome in this vacation club resort. Several accommodations are studied in order to enable persons with reduced mobility to spend a pleasant stay. Here, enjoy your stay in a house at the village club, where you will appreciate its space and accessibility. You will find in this holiday village resort with great accommodations ideally suited for a stay with your tribe. You can use as you please the self-service laundry of the club resort which is at the disposal the clientele. In this club, no need to clutter with your baby bed, you have the option to rent one on the spot. You can rent a bicycle directly at the club and thus explore the surroundings, for a guaranteed change of scenery! At the end of your holiday, you need to leave your own accommodation spotless clean or choose the cleaning service proposed by the club resort. You can park your car safely in the parking provided for this purpose, if you are driving to the club.
Price per accommodation and per stay


(booking fees included)
Cheapest offers
:
08 April 2023
for
1 week
Our favourites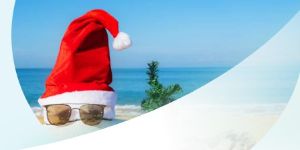 CHRISTMAS AT THE SEA
Holiday rentals from €294/week at Christmas More details
Holiday village prices located nearby

Domaine des Oyats