Camping La Siesta à La Faute sur Mer (La faute sur mer)
Camping La Siesta à La Faute sur Mer: find the cheapest stay
Good reasons to go there on holiday
Washing machine

Club with a pool

Baby bed
Find the cheapest holiday village inLa faute sur mer among the widest choice of holiday village websites offering Camping La Siesta à La Faute sur Mer. Compare holiday clubs, consult reviews and price trends for Camping La Siesta à La Faute sur Mer in order to find your stay at the best price in La faute sur mer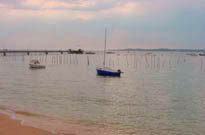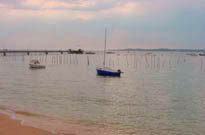 Adresse
Camping La Siesta à La Faute sur Mer
Camping La Siesta à La Faute sur Mer
Enjoy your holiday with kids club at Camping La Siesta à La Faute sur Mer for the best price by comparing the offers from the largest choice of holidays in La faute sur mer. Camping La Siesta à La Faute sur Mer is the ideal place to spend your holidays with family or friends in La faute sur mer.
The location of your village club resort at La faute sur mer will allow you to discover and enjoy the multiple activities of the region.
Within the village club resort, stay at La faute sur mer in a mobile home to find the conviviality of a stay in the open air accommodation. During your holidays at La faute sur mer, the swimming pool of the holiday club resort offers much relaxation time with your family or friends. For the happiness of all the family, the club has an aquatic space which will delight your children during their stay. Cats, dogs or other pets are welcome in this vacation club resort. You can use as you please the self-service laundry of the club resort which is at the disposal the clientele. You can rent a bed or baby kit if you go on vacation with a newly born. At the end of your holiday, you need to leave your own accommodation spotless clean or choose the cleaning service proposed by the club resort. You can park your car safely in the parking provided for this purpose, if you are driving to the club. The club provides you with a catering service during all the duration of your stay.

Price per accommodation and per stay(booking fees included)
Our favourites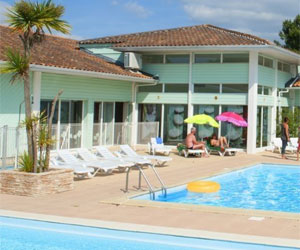 ILE D'OLERON
With a whirlpool bath and a sauna! Small houses from 310 €/week More details

Holiday village prices located nearby

Camping La Siesta à La Faute sur Mer