Camping Les Jardins de Kergal (Guidel plages)
Camping Les Jardins de Kergal: find the cheapest stay
Good reasons to go there on holiday
Club with a pool

Stay available sunday to sunday

Campsite
Find the cheapest holiday village inGuidel plages among the widest choice of holiday village websites offering Camping Les Jardins de Kergal. Compare holiday clubs, consult reviews and price trends for Camping Les Jardins de Kergal in order to find your stay at the best price in Guidel plages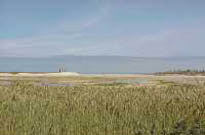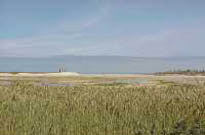 Adresse
Camping Les Jardins de Kergal
Camping Les Jardins de Kergal
Enjoy your holiday with kids club at Camping Les Jardins de Kergal for the best price by comparing the offers from the largest choice of holidays in Guidel plages. Camping Les Jardins de Kergal is the ideal place to spend your holidays with family or friends in Guidel plages.
Your holiday club welcomes you for a stay at Guidel plages, a holiday resort that you will much appreciate.
Among the accommodation proposed in this holiday club resort at Guidel plages, you can enjoy your stay in a mobile home. To spend a pleasant holiday at Guidel plages, the pool is one of the major attraction of this holiday club resort, ideal for a family stay. For the pleasure of your children, the club holiday resort hosts a water park to allow them to spend a nice holidays. In this vacation club, you can come with your cat or dog as our friends, the animals, are accepted. Regardless of the time, you can swim in the indoor pool of the club, which will make the joy of the both kids and adults. For a sports oriented holidays, the club offers tennis courts. Your holiday club resort is situated in close proximity to shops, so you can do your shopping without having to use your car. For the comfort of your stay, a Laundromat is at your disposal at the village club during your vacation. You can rent a baby cot at the club, which will save you carrying one on your journey. In this vacation club, bikes are for rent to complement your stay for rides and promenades in the surrounding area. If at the end of your stay, you do not want to clean your home, you can opt for a paid maid service. During your stay, you will be able to leave your car in the car park located inside the club resort compound. In this club, you will have the possibility of moving your stay from Sunday till Sunday, to avoid congestion caused by the departures of Saturday.

Price per accommodation and per stay(booking fees included)
Our favourites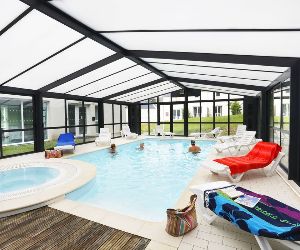 NOEL A LA MER
Votre semaine à la mer à noël dès 234 euros/sem pour 4 pers. More details

Holiday village prices located nearby

Camping Les Jardins de Kergal