Village Pierre et Vacances Belle Dune (Fort mahon plage)
Village Pierre et Vacances Belle Dune: find the cheapest stay
Good reasons to go there on holiday
Baby bed

With a carpark

Cottage
Find the cheapest holiday village inFort mahon plage among the widest choice of holiday village websites offering Village Pierre et Vacances Belle Dune. Compare holiday clubs, consult reviews and price trends for Village Pierre et Vacances Belle Dune in order to find your stay at the best price in Fort mahon plage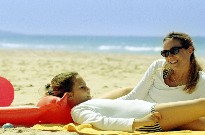 Adresse
Village Pierre et Vacances Belle Dune
Village Pierre et Vacances Belle Dune
Compare the price of a holiday with a kids club at Village Pierre et Vacances Belle Dune in Fort mahon plage and find the cheapest deal. Village Pierre et Vacances Belle Dune is a charming holiday village and you will leave with unforgettable holiday memories after your next holiday in Fort mahon plage.
The location of your village club resort at Fort mahon plage will allow you to discover and enjoy the multiple activities of the region.
To spend a pleasant holiday at Fort mahon plage, the pool is one of the major attraction of this holiday club resort, ideal for a family stay. An aqua park with slides will make the happiness of your children during your holidays at Fort mahon plage. Cats, dogs or other pets are welcome in this vacation club resort. The vacation club resort is situated close to the golf course so that you can take advantage of the green tracks during your holidays. Regardless of the time, you can swim in the indoor pool of the club, which will make the joy of the both kids and adults. During your stay at Fort mahon plage, you will have the possibility of perfecting your lapel on the tennis court of the village club resort. Vacation club allows people with disabilities to stay in apartments tailored to their needs. Share the conviviality of your home in this club holiday at Fort mahon plage, an ideal destination to get away. With its neat environment and its numerous services, you'll stay in a quality vacation club. The shops are located close to your holiday club resort, so you can avoid using your car to do your shopping during your stay. Large apartments are bookable within this village club to satisfy the needs of large families. You can use as you please the self-service laundry of the club resort which is at the disposal the clientele. You can rent a bed or baby kit if you go on vacation with a newly born. You can park your car safely in the parking provided for this purpose, if you are driving to the club. The club provides you with a catering service during all the duration of your stay. The holiday club resort hands you the possibility to stay from a Sunday to Sunday period, in order to avoid the stream of holidaymakers on the roads.

Price per accommodation and per stay(booking fees included)
Our favourites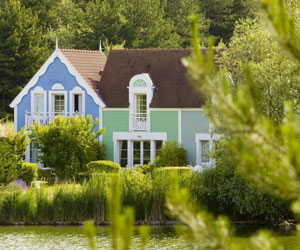 BELLE DUNE
Club holidays with entertainments and water slides! From 693 €/week More details