Résidence Perla d'Isula (Bravone)
Résidence Perla d'Isula: find the cheapest stay
Main assets of this holiday village:
Washing machine

Pets allowed

Standing
Find the cheapest stay in Bravone among the largest number of camping specialists offering holidays in Résidence Perla d'Isula. Compare accommodations, read reviews, find coupon code and see the price evolution of Résidence Perla d'Isula in order to find the best price stay in Bravone
Adresse
Résidence Perla d'Isula
Résidence Perla d'Isula
Have you chosà la Résidence Perla d'Isula and holiday club for your next family holiday in Bravone? If so, do you know who offers your stay at Résidence Perla d'Isula for the cheapest price? To find out, compare the offers and enjoy your family holiday in Bravone at the best price.
The location of your village club resort at Bravone will allow you to discover and enjoy the multiple activities of the region.
To spend a pleasant holiday at Bravone, the pool is one of the major attraction of this holiday club resort, ideal for a family stay. Your vacation club resort enjoys an ideal location, being close to the sea, you can take full advantage of your stay at Bravone. Cats, dogs or other pets are welcome in this vacation club resort. Some accommodations are equipped to host people with reduced mobility. With its neat environment and its numerous services, you'll stay in a quality vacation club. To do your laundry during your vacation, the club puts at your disposal a laundry service. In this club, no need to clutter with your baby bed, you have the option to rent one on the spot. Make the most of your stay at the club resort by making the most of cycling tracks and walks in the region by renting a bike on the spot. If at the end of your stay, you do not want to clean your home, you can opt for a paid maid service. During your stay, you will be able to leave your car in the car park located inside the club resort compound. Here, you can stay connected through Wi-Fi space available to the club.
Price per accommodation and per stay


(booking fees included)
Cheapest offers
:
09 April 2022
for
1 week

Our favourites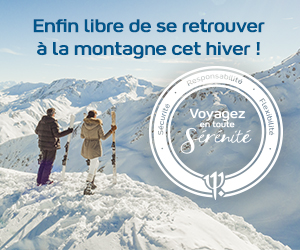 LAST CHANCE
Up to -15% on your winter skiing More details

Holiday village prices located nearby

Résidence Perla d'Isula