Résidence Club MMV Le Domaine de la Corniche (Auberville)
Résidence Club MMV Le Domaine de la Corniche: find the cheapest stay
Good reasons to go there on holiday
Cottage

Large apartment

Baby bed
Find the cheapest holiday village inAuberville among the widest choice of holiday village websites offering Résidence Club MMV Le Domaine de la Corniche. Compare holiday clubs, consult reviews and price trends for Résidence Club MMV Le Domaine de la Corniche in order to find your stay at the best price in Auberville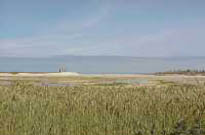 Adresse
Résidence Club MMV Le Domaine de la Corniche
Résidence Club MMV Le Domaine de la Corniche
Enjoy your holiday with kids club at Résidence Club MMV Le Domaine de la Corniche for the best price by comparing the offers from the largest choice of holidays in Auberville. Résidence Club MMV Le Domaine de la Corniche is the ideal place to spend your holidays with family or friends in Auberville.
The location of your village club resort at Auberville will allow you to discover and enjoy the multiple activities of the region.
Here you have at your disposal a swimming pool to enhance your stay at Auberville club. Cats, dogs or other pets are welcome in this vacation club resort. Regardless of the time, you can swim in the indoor pool of the club, which will make the joy of the both kids and adults. You can make the most of a house located in the holiday resort and enjoy its warm and welcoming atmosphere. Large apartments are bookable within this village club to satisfy the needs of large families. You can rent a baby cot at the club, which will save you carrying one on your journey. If you want, at the end of you stay, you can subscribe to the cleaning service which is a chargeable option proposed by the club resort.

Price per accommodation and per stay(booking fees included)
Our favourites
ETE INDIEN
Up to 50% off your stay More details